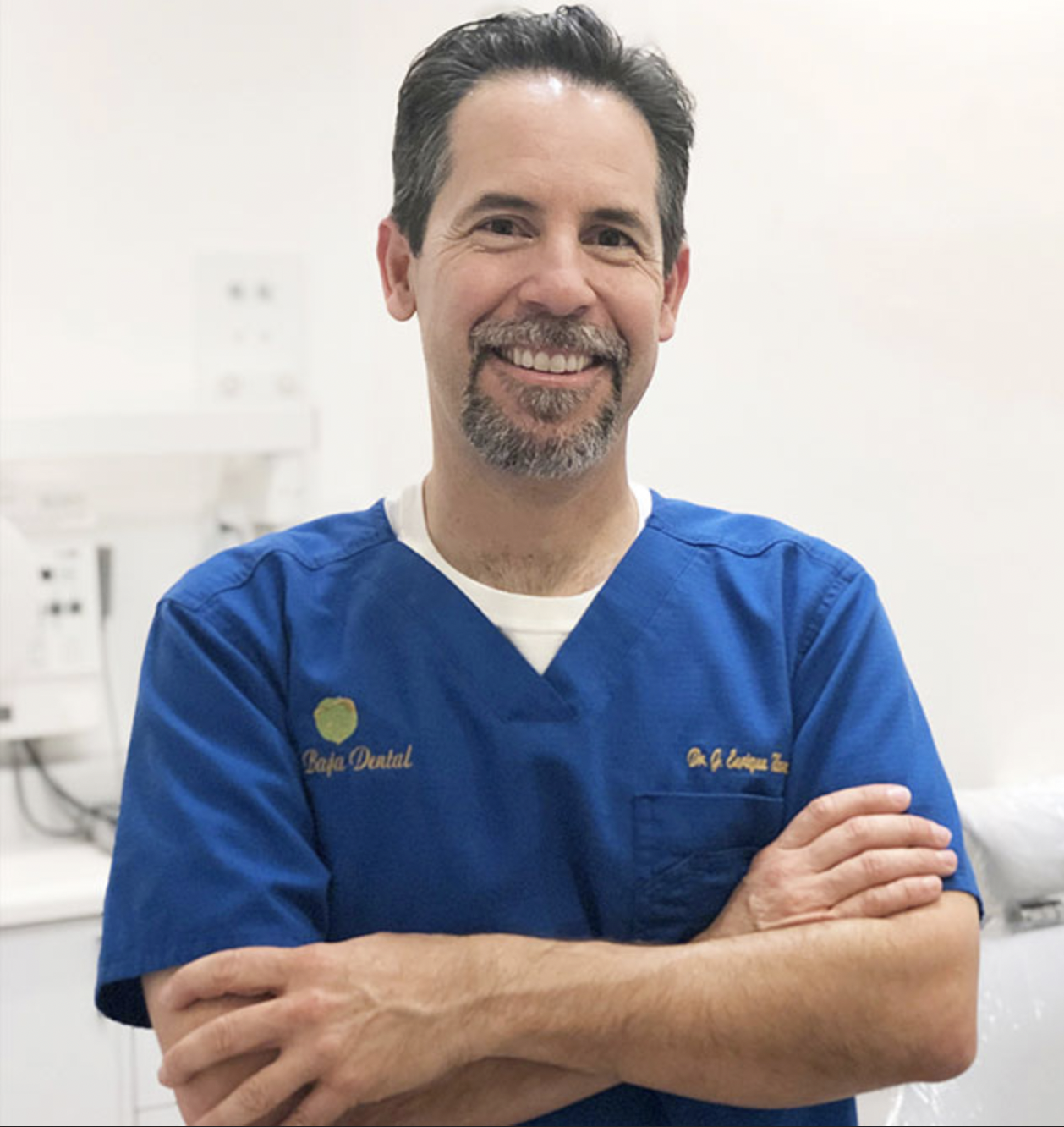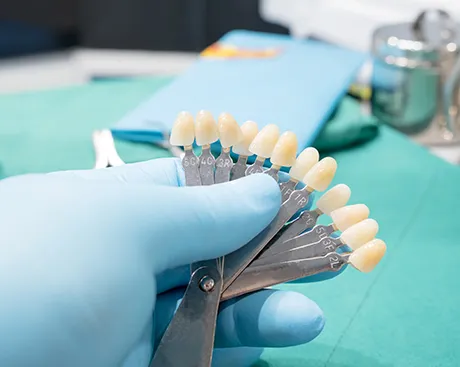 Porcelain Veneers in Tijuana, Mexico

Sometimes described as "instant orthodontics", porcelain veneers are life-like and beautiful. They are a thin porcelain layer that are placed over the front part of a tooth.
This procedure is mostly considered a cosmetic one, as they can change the color, shape and size of each tooth. This process can be likened to getting fake fingernails for your teeth.
VENEERS COST: $550 dollars
Benefits of Veneers
Porcelain veneers can help lighten, reshape and enhance teeth and correct defects including:
Spaces between the teeth.
Broken or chipped teeth.
Unsightly, stained or washed out fillings.
Permanently stained or discolored teeth.
Misshapen or crooked teeth.
Whiten dark yellow or stained teeth.
Cosmetic abnormalities (tooth shape, shade, lip and cheek support).
Out of position teeth.
Porcelain dental veneers are one of the secrets to radiant celebrity smiles, but you don't have to be a celebrity to enjoy the benefits of a smile transformed by veneers.
Dental veneers are wafer thin porcelain shells that are affixed to the front of the teeth. The high-quality porcelain material is made to look like natural tooth enamel, and then it is customized for a perfect fit and color matched for each individual, creating a beautiful, natural appearance. Dental veneers restore smiles and confidence by correcting a wide range of cosmetic dental imperfections.
What types of problems do dental veneers fix?
Dental veneers can correct a variety of cosmetic dental problems, including:
Unsightly, stained fillings
Permanently stained or discolored teeth
Misshapen or crooked teeth
Disproportionately small teeth
Dental veneers can also provide strength to teeth with weak enamel.
What is the dental veneers procedure in Tijuana?
A consultation is the first step in any dental procedure. During the consultation, the dentist evaluates your teeth and your oral health to determine the best treatment options. This is a time for you to ask questions and discuss any concerns you may have. If you are a good candidate for dental veneers, you will move on to the next steps.
The dental veneers procedure requires two visits to the dental office.
Day 1: Preparation for porcelain veneers
During the first visit, our Tijuana dentist prepares the teeth for the veneers by removing some enamel from their surface. This is done so that when the veneers are placed, they fit seamlessly and do not feel bulky in your mouth. Typically, anesthesia is not needed, but at My Baja Dental, Tijuana, we do everything we can to keep patients comfortable every step of the way.
Once sufficient enamel has been removed, an impression is made so the lab can customize the dental veneers for the perfect fit. A temporary set of veneers is affixed to the teeth while you wait for your permanent ones.
Day 2: Placement of permanent veneers
Once the lab has made the custom veneers, you'll return to our dental office for their placement. Before adhering them to your teeth, the dentist examines them to ensure their proper size, shape, and color, and make any necessary adjustments. The temporary veneers are then removed and the teeth cleaned. Next, the dentist further prepares the teeth by etching them to provide a better surface for adhering the veneer. The veneers are then bonded to the teeth and "cured" with a light to ensure a firm attachment.
The very last step of the veneers procedure is for you to look in the mirror and see your smile transformed.
How much do porcelain veneers cost in Tijuana, Mexico?
Porcelain veneers in Tijuana Mexico are much less expensive than in the United States, but you still get the same high-quality materials and the same great results. In the U.S., porcelain veneers average around $1500 per tooth. At My Baja Dental, porcelain dental veneers cost $550 per tooth. That's 63% savings!
For more information on dental veneers in Mexico, call My Baja Dental at (619) 272-9060 to schedule a consultation today. 
Veneers cost $550
per tooth in Tijuana
63% savings!
Afraid of Dentists ,Doc Hernandez is the best .Very clean very safe very reasonable very painless hadn't been too dentist in 30 years major work done 2/3 the price of U.S.
Dr. Hernandez was great. The free transportation was also much appreciated. He went above and beyond helping get great looking teeth and mapped out a treatment plan that is very cost effective. He is also very personable and friendly. I will definitely be going back.
Great service and great prices. Will go back every time I am in TJ
I'd like to thank Dr. Hernandez and his friendly professional staff for all the care and detail they put Into my dental procedures. Starting with the first visit all questions and concerns were addressed and procedures (Including options) were explained thoroughly, I highly recommend Dr. Hernandez along with the entire staff of My Baja Dental. They have allowed me to smile confidently again.
Cate Jaynie McNabb Barrett
2020-01-06
If I could give 100 stars ⭐️⭐️⭐️⭐️⭐️ for excellence in care, procedures, friendliness those 100 stars would not be enough. It is the best of the best with Dr. Enrichque Hernandez & his staff. 💯
Dr. Enrique and all My Baja Dental staff are amazing and very kind. Dr. Enrique explained all the procedure in detail and answer all my doubts. The facilities are top-notch and very clean! Definitely would recommend!!!