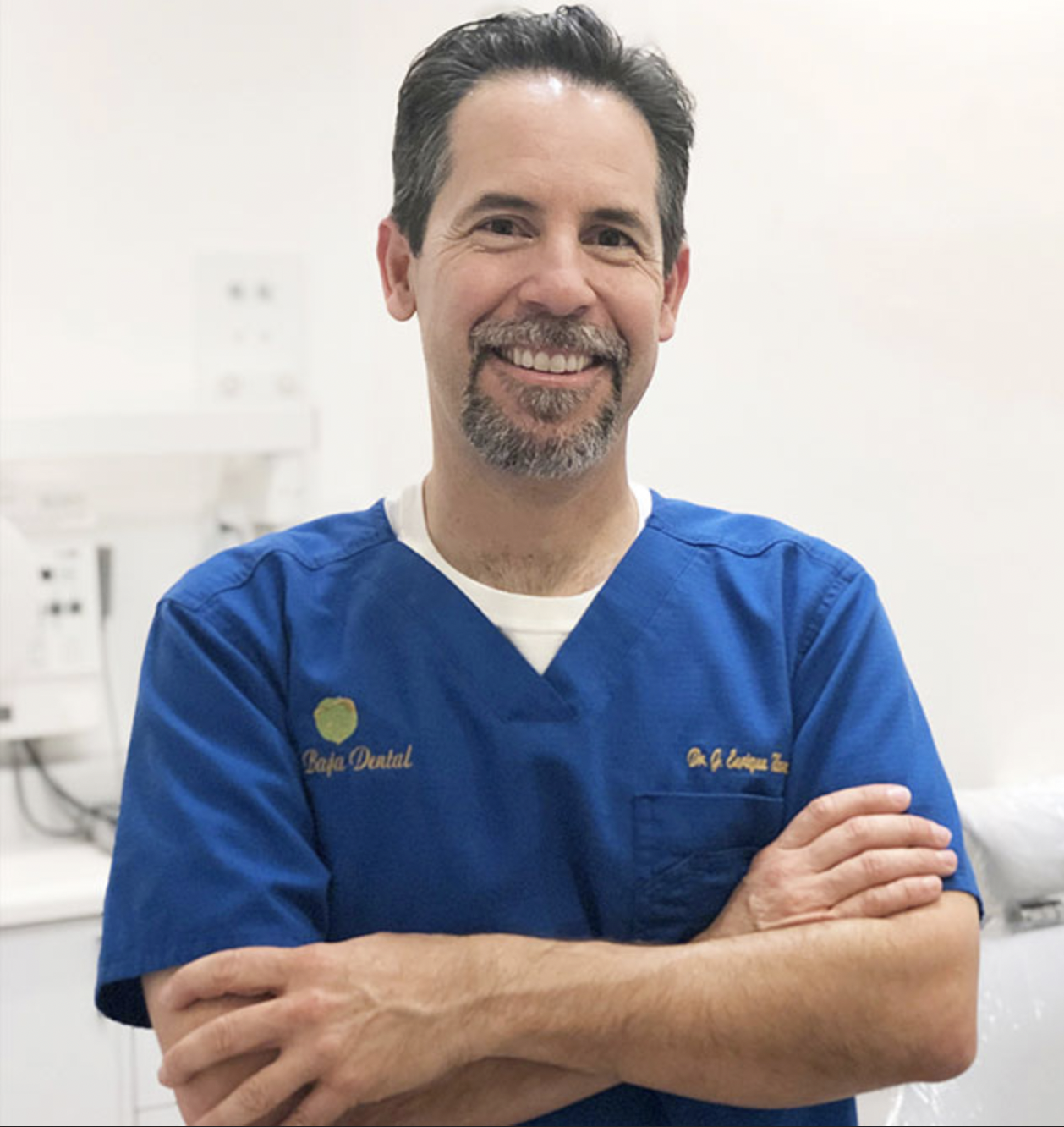 Porcelain Crowns in Tijuana, Mexico

We offer the most common type of porcelain crowns, witch are porcelain fused to metal (PFM) crowns, where the metal part is covered by the porcelain.
Porcelain crowns have come a long way. The same way as dental fillings have. This type of crowns have been available for decades, and are still the most common type of crowns around the world.
All porcelain crowns, are an excellent choice, they are mostly used for anterior teeth because of cosmetic purposes. E max crowns (all porcelain) have a certain "translucency" that imitates the same type of translucency of a natural tooth, without having to deal with the greyish "hue" that porcelain fused to metal (PFM) crowns often create between gum and crown.
Before and After Dental Crowns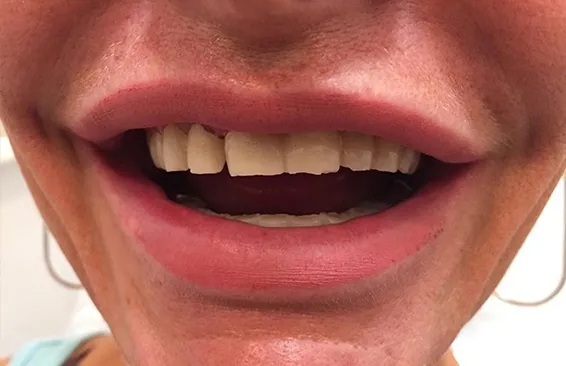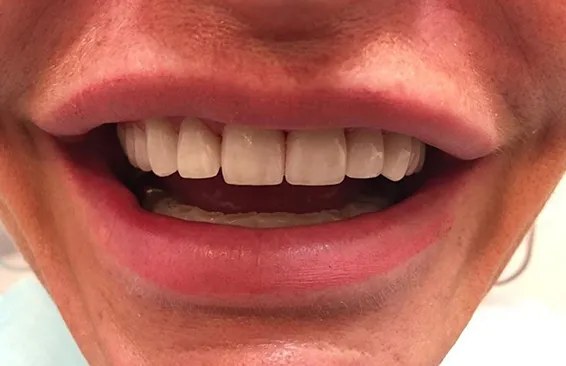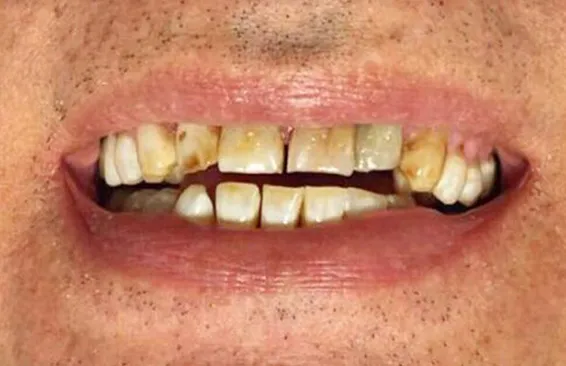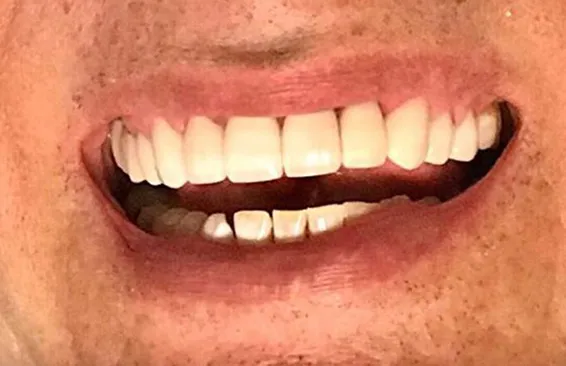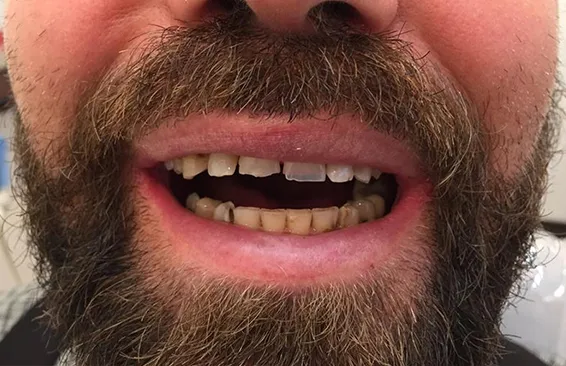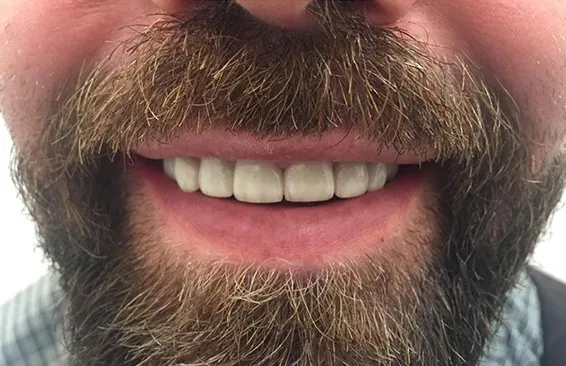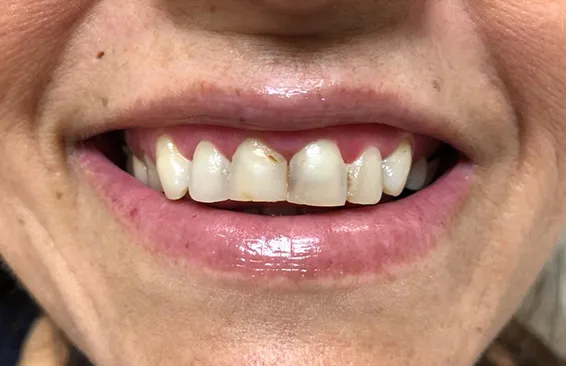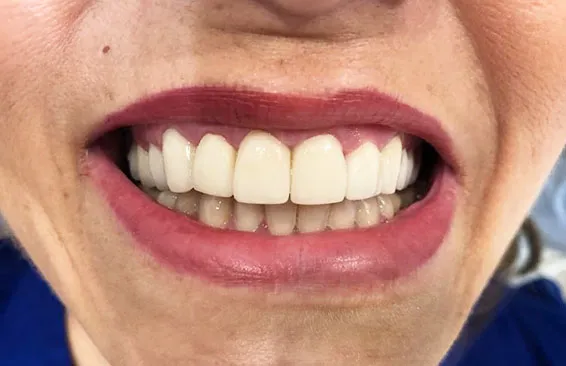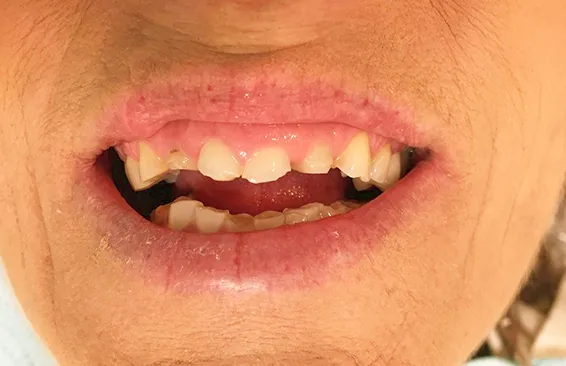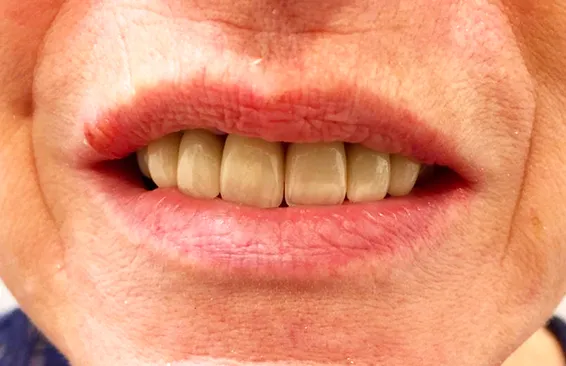 Disclaimer: Pictures were taken immediately after placing crowns. It might take a few days for the gums to get back to normal, due to inflammation from the temporary crowns.
Dr. Hernandez was great. The free transportation was also much appreciated. He went above and beyond helping get great looking teeth and mapped out a treatment plan that is very cost effective. He is also very personable and friendly. I will definitely be going back.
Great service and great prices. Will go back every time I am in TJ
I'd like to thank Dr. Hernandez and his friendly professional staff for all the care and detail they put Into my dental procedures. Starting with the first visit all questions and concerns were addressed and procedures (Including options) were explained thoroughly, I highly recommend Dr. Hernandez along with the entire staff of My Baja Dental. They have allowed me to smile confidently again.
Cate Jaynie McNabb Barrett
2020-01-06
If I could give 100 stars ⭐️⭐️⭐️⭐️⭐️ for excellence in care, procedures, friendliness those 100 stars would not be enough. It is the best of the best with Dr. Enrichque Hernandez & his staff. 💯
Dr. Enrique and all My Baja Dental staff are amazing and very kind. Dr. Enrique explained all the procedure in detail and answer all my doubts. The facilities are top-notch and very clean! Definitely would recommend!!!